Testimonials left by SOME OF OUR VALUED customers

Valued Customer Name - John D
Purchased A DVD Recorder
Long Story Short- DO NOT SHOP FOR A DVD RECORDER ANYWHERE ELSE.
For a couple of years, I have been looking for a replacement for my Toshiba DVD Recorder that was starting to break down. I had placed four orders with Amazon....3 of the recorders did not work and had to be returned, the fourth order was canceled by the seller before shipping with no explanation. An internet search brought me to SpenCertified.com and I found a refurbished Toshiba recorder similar to the one I was using. Without high expectations, I placed another order with them. SpenCertified.com let me know when my order placed and kept me fully updated during the shipping process. The recorder arrived in about 4 days (much quicker than I anticipated) and works perfectly. The box included the recorder, remote and users' manual and advertised. I am very satisfied with my experience with SpenCertified.com and plan to order additional equipment from them. I highly recommend them.

Valued Customer Name - Tina
Purchased a VCR/VHS Player and Recorder
Long Story Short- RELIABLE AND HELPFUL CUSTOMER SERVICE
We purchased our VHS online and did not expect much, but Spencertified is great. They sent us a new item and when I had trouble connecting the old school item to my smart TV, I called for assistance. They returned my call right away. Just recently they called me to make sure everything was working. I find them reliable and helpful. I would them shop again and have referred them to my friends

Valued Customer Name - Pamela
Purchased A DVD VCR Combo Player
Long Story Short- DO NOT SHOP FOR A VCR ANYWHERE ELSE.
Very happy with what we got! I made a mistake and first got this item from Amazon and received it and it didn't work and it torn up one of his VHS!! They emailed me a thank you, emailed me a very nice letter saying it was delivered and if I had any problems to let them know. I will order from them again and highly recommend them to everyone!!! Thank you for the great service!!!

Valued Customer Name - Patty
Purchased a DVD VCR Combo Player
Long Story Short- GREAT ORDER UPDATES SYSTEM AND GREAT PACKAGING
I just got my vhs dvd player in the mail. I was so impressed how well they kept me informed about it. When i got it it was well packaged no problems. We hooked it up and works great. Thank you so much will do business again.

Valued Customer Name - Curtis C
Purchased A CD Player/Changer
Long Story Short- WIDE SELECTION, RANGE OF PRICES, ORDERING WAS SIMPLE
Great experience and I would highly recommend checking it out. I was able to find quite a selection of multi disc CD players at various price ranges. When I had questions before ordering, I was able to get answers readily and the ordering process was simple. For an older person with limited technology and online
ordering experience that was a big relief and I was NOT bombarded with confusing offers to get my order delivered quicker. When our CD player arrived it was well packed and in perfect working order. My wife and I are now able to once again enjoy our music CDs.

Valued Customer Name - Clifford Escover
Purchased a Blu-Ray Player
Long Story Short- THEY CARRY RARE ITEMS, ITEM LOOKED LIKE NEW, WILL DEFINITELY BE BACK
I searched the stores and then the web looking for a Blu-Ray player w/ HDMI & RCA audio outputs ; they hadn't made them in years Was quite a search ... then I found SpenCertified.com .. I purchased a refurbished LG BD 300, it came with all cables,owners manual and remote 😂😂 with batteries ! And looks brand new !I am extremely pleased. Highly recommend and we will be purchasing again when we need to find a hard to get item ... Thx again Spencer Vogt 👍 

Valued Customer Name - MKT
Purchased A Remote Control
Long Story Short- AWESOME ORDERING EXPERIENCE, PACKED WITH COMPLETE CARE
I received my order yesterday and am happy with the services of SpenCertified.com! Doing business with them was a pleasant experience. They acknowledged my request for what I wanted with a photo of exactly what I asked for and even gave me a coupon for money off the regular price. It was packaged with complete care so that it wouldn't break in transit and arrived on the day they said it would. The experience was a joy in this world of clicks and waiting for the mail.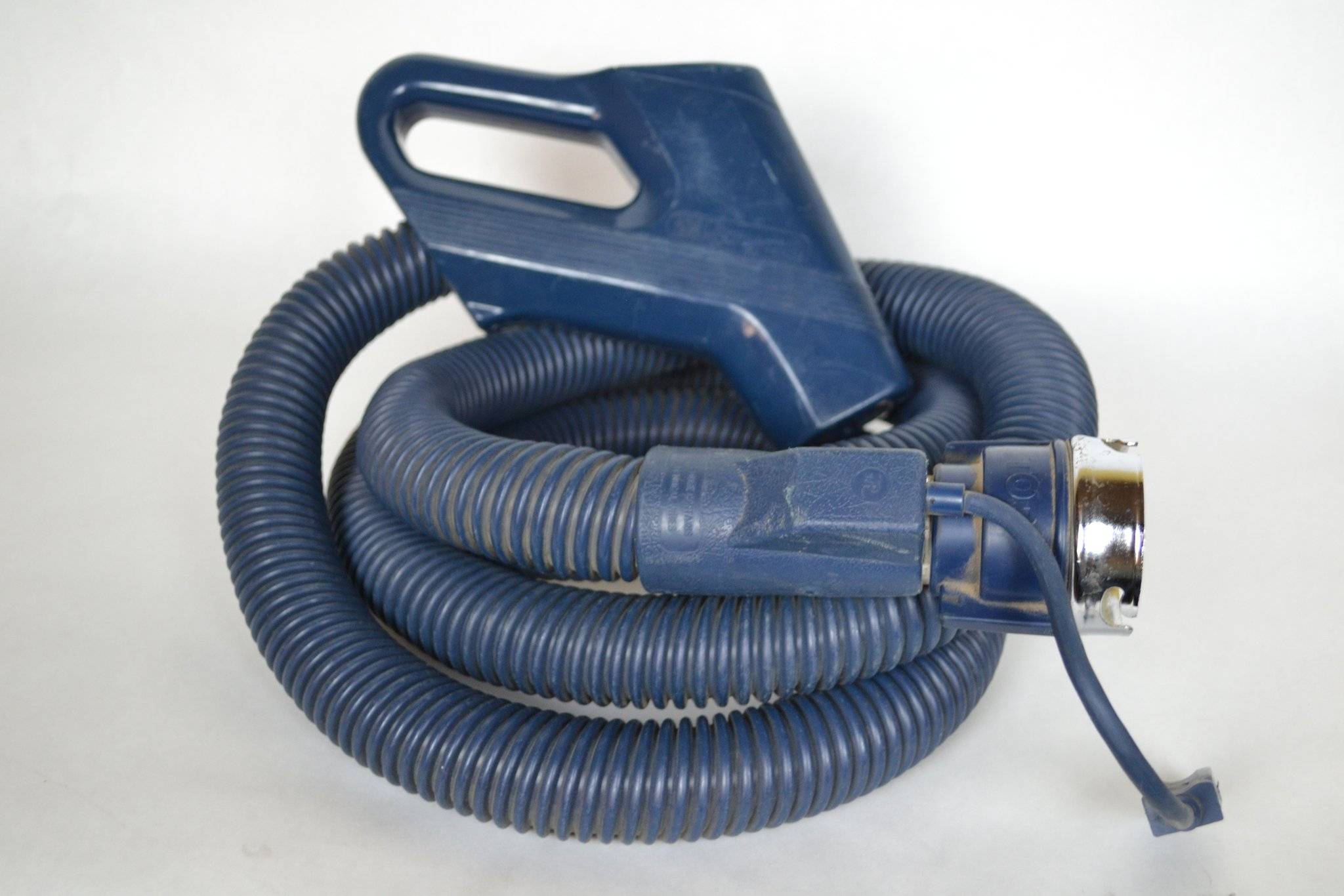 Valued Customer Name - Ken
Purchased a Vacuum Part
Long Story Short- SURPRISED THEY HAD THE PART FOR MY 40 YEAR OLD MACHINE, FAST SHIPPING
I took delivery yesterday and it works perfectly! My original had tears in the hose duct taped closed, and the switch no longer worked.  I had to unplug it to turn it off, could not adjust suction level and could not power the carpet attachment.  I felt very fortunate to have stumbled upon this through a Google search.   SpenCertified.com was very helpful in determining if this would work with my 40 year old machine.  They sent additional pictures and answered my questions.  It was delivered 

in 3 days

.  I now have full function of this very powerful vacuum cleaner and expect to use it for another 40 years. 

Valued Customer Name - Evelyn S
Purchased A VCR/VHS Player and Recorder
Long Story Short- WAS WARY AT FIRST BUT ORDERED AND WAS EXTREMELY SATISFIED
When my beloved VCR died, I discovered new ones were not being manufactured as before. All my tapes, collected over many years - - lost!? All future recordings - - lost!? What to do? Then, I discovered SpenCertified.com. I was wary. Was this a scam? I was afraid. Would my purchase truly be guaranteed? I wanted, I NEEDED, a working VCR, so I made my order. The packaging was perfect, the VCR was even better than advertised, Spencer was extremely helpful. I am a very satisfied customer.

Valued Customer Name - Jan S
Purchased a VCR/VHS Player and Recorder
Long Story Short- PANICKED WHEN MY VCR DIED, THEN I FOUND SPENCERTIFIED AND WILL CONTINUE TO DO BUSINESS WITH THEM, BUY WITH CONFIDENCE
"Being a senior who refuses to give up VCR'S, I was in a panic because my last one died and no one sells them anymore in CA. Luckily I discovered SpenCertified.com, and will never have to worry again. I can't begin to tell you how

 

pleased

 

I am with the fantastic service

 

they provide. My sets arrived in a timely manner, extremely well wrapped and the

 

friendly emails

 

offering any help were appreciated. I will continue to do business with them in the future and plan to refer them to all my friends. Thank you, guys...

 

YOU CAN BUY WITH CONFIDENCE."
Valued Customer Name - Bobby G
Purchased A VCR/VHS Player and Recorder
Long Story Short- IMPRESSED, INTEGRITY IS PRESENT WITHIN THIS COMPANY, GREAT PACKAGING, REPLACED THE FIRST DELIVERY THAT WAS DAMAGED IN SHIPPING QUICKLY
"I was quite favorably impressed with my purchase from "SpenCertified.com."  The first word that comes to mind in describing them is    .  .  .  

 

integrity.
The first VCR they sent me somehow got damaged in transportation. "SpenCertified.com" did a very good job in packaging and cushioning the VCR for the shipment. In any event, when it arrived it was damaged.  This rarely happens.  The good news is "SpenCertified.com" sent me a replacement VCR at no extra charge.  Furthermore, they did an excellent job in keeping me well-informed about all things related to the replacement shipment. I believe they treat all their customers with this same

 

integrity."